Expert Interview Series: Robert Schrader of Leave Your Daily Hell About Traveling Smarter


Robert Schrader is a writer, photographer, world traveler and creator of the award-winning travel blog Leave Your Daily Hell. When he's not out exploring the planet, he resides in beautiful Austin, Texas. We managed to catch up with Robert to hear about some of his travels, and to learn how to incorporate credit cards (and their rewards) into your next vacation.

Tell us how you came to create a travel blog. What "daily hell" did you leave behind to start this site?
Leave Your Daily Hell wasn't originally a travel blog, but the way I chronicled my life as an English teacher in Shanghai from 2009-2010. I chose that career to escape the hell of the 2008-2009 economic collapse in the U.S. I was able to parlay my Chinese adventure into a longer-term one – and hence, my life as a travel blogger began.
What are some of your favorite places that you've traveled to – and what destinations are still on your "bucket list?"
East Asia is definitely my favorite region, with Japan and Thailand holding the biggest places in my heart. My bucket list remains long, but Iran is definitely at the top of it.
Complete this sentence: "When I traveled to ____, I was really surprised how much I enjoyed it."
Taipei. Not because I enjoyed it (I knew I would), but because of how immediately it became one of my favorite cities of all time.
Are there any new skills that you have learned during your time as a world traveler?
Definitely packing. I recently wrote a post about how to pack light for any trip. I've also learned how to leverage frequent travel into free perks, such as lounge access, priority check-in and security, and even upgrades.
Given the current geopolitical climate in various parts of the world, have there been times where you felt a little unsafe as an American in a foreign country?
I've never felt unsafe due to my nationality, but rather because I travel with so much expensive equipment!
As an accomplished travel photographer, tell us what you look for when trying to find that "perfect" place or moment to capture in a travel photo.
It's difficult to put it into words, which is why I take photos. What I would say is that patience is key as well as curiosity. Sometimes, it's just a matter of walking around a city for hours and taking "practice" shots until the right moment or scene arises.
Give us one travel tip on how anyone can start saving money on their next vacation.
Save on meals so you can splurge on activities. Specifically, eat breakfast in your hotel and eat either lunch or dinner on the fly. Sit-down meals can be a nice reprieve from your day, but tend to waste both money and time.

What do you think are the qualities of a helpful travel guide?
A quality travel guide must inform, inspire, entertain, and empower.
Do you have any suggestions on when to use credit cards on a trip and when to rely on cash?
In my opinion, you should use credit cards whenever possible to earn points and track expenses, if for no other reason. I carry some cash, of course, for emergencies, but I believe plastic is always the way to go.
What are some helpful hints for leveraging credit card rewards or airline miles when traveling or planning a vacation?
The biggest thing I've learned about airline miles is that the best way to use them is on business or first-class travel. Whereas redeeming them for travel in coach might result in a net value of 1-2 cents per point, that increases to 5-8 if you sit in the front of the plane.
Looking for your ideal rewards credit card? Search for it today on GoBankCards!
Expert Interview Series: Jacob Lumby of Cash Cow Couple on Using Credit

Jacob teaches more than 80,000 monthly readers how to build lasting wealth and secure financial freedom on his site, Cashcowcouple.com. He is a Ph.D. candidate in financial planning, and has completed the CFP® exam.
We recently checked in with Jacob to learn more about his philosophy on personal finance and find out how he uses credit. Here's what he had to say:
Tell us about your background or interest in personal finance/money management?
Growing up, my family never had a lot of money. I remember personal finance being a stressful topic, so I began studying the topic. I wanted to find ways to cut expenses so that my family and I could live a more abundant life.
My interest in personal finance continued to grow, and I eventually began blogging while completing my Ph.D. in financial planning. Most of my time is now spent reading and writing about various money related topics.
What are the most important lessons you've learned so far in life about using credit?
Your credit score (and report) is extremely important. More and more financial institutions are using your credit score to evaluate your worthiness as a customer. Insurance premiums, loan interest rates and a number of other important financial decisions are partially determined by your credit score.
What's your family's approach to using loans/credit for purchases?
We use credit cards to purchase almost everything that can be repaid in full. We have a number of credit cards, each with different bonus categories. We use the card that offers the most rewards for any given purchase. This approach works well for us, because we pay the balance in full and never pay interest for the purchases.
For bigger items, it depends. Mortgage rates are extremely low, making them attractive for those considering a new home. For cars and other depreciating assets, we never finance them. We save enough to pay cash in full.
What advice can you offer on evaluating credit/lending options? What should borrowers be on the look out for? What should we steer clear of?
First, verify the trustworthiness of any potential lender. You don't want to be scammed, so choose a lender with a long track record. Consumers should also be aware of hidden fees. Some lending institutions are notorious for slipping in additional fees in a contract, hoping the consumer fails to read the details.
For example, I placed an offer on a home last year through the listing agent. She sent me the paperwork to sign, mentioning no additional fees beyond the closing costs already discussed. I read the contract in full, and found a ridiculous fee padding her compensation. I directly addressed the problem, and told the agent that if she did not remove the fee, I would find another agent. She caved and eventually removed it, but I'm sure many homebuyers have been taken advantage of.
What are some dos and don'ts for maintaining good credit?
First and foremost, everyone needs to have a credit history. That means having some type of credit available that is reported monthly to the major credit bureaus. If you don't have a credit history, many financial institutions will not lend to you.
When you have some credit established, it's very important to establish a solid history of timely payments. A large part of your credit score is based on your payment history. Paying the balance in full each month will result in a healthy, upward trending credit score.
It's important to check your credit report once per year to verify activity and prevent fraud. Everyone can access their credit report once per year (per bureau), completely free.
You want to avoid a high utilization ratio. For example, if you have a $5,000 credit limit, try to avoid charging more than $1,000 at a time (a 20 percent utilization ratio). Using more than 20 percent of your total credit is often frowned upon.
Why do you think it's important to create financial goals? What are the benefits?
Yogi Berra said it best, many years ago. You have to plan ahead and set goals to be successful.
"You've got to be very careful if you don't know where you're going, because you might not get there." – Yogi Berra
Financial goals are the basis for planning, implementing and measuring the progress of your financial situation. Without goals, it's very difficult to find financial success.
How do you keep yourself honest when trying to reach your financial goals? What have you found keeps you motivated?
I share all of my goals with Vanessa, my spouse. Having a partner that can help keep you accountable and on track is a huge benefit. Writing the goals down, and reminding myself of the importance is also helpful.
Financial freedom is what keeps us motivated. We desire the ability to make major life decisions without worrying about money.
What are some of your favorite tools for helping to manage your money?
Personal Capital is an awesome free tool. Through the online interface, you can track all income and expenses, investment assets and much more. It provides a full snapshot of your financial situation.
Betterment and Wealthfront are the best robo-advisors for individuals who don't want to manage their own portfolio.
What's one piece of financial advice you find yourself repeating over and over again?
Three things:
1. Track your income and expenses (Personal Capital is the best free solution)
2. Spend less than you earn
3. Invest your savings in stocks/bonds/real estate (preferably via low-cost index funds)
Search for the perfect credit card today.
The Stats of Credit Scores: Where Do You Fall?
So, you know your credit score. But do you know how your credit score stacks up with your peers? How about against your parents? Or even the rest of the country?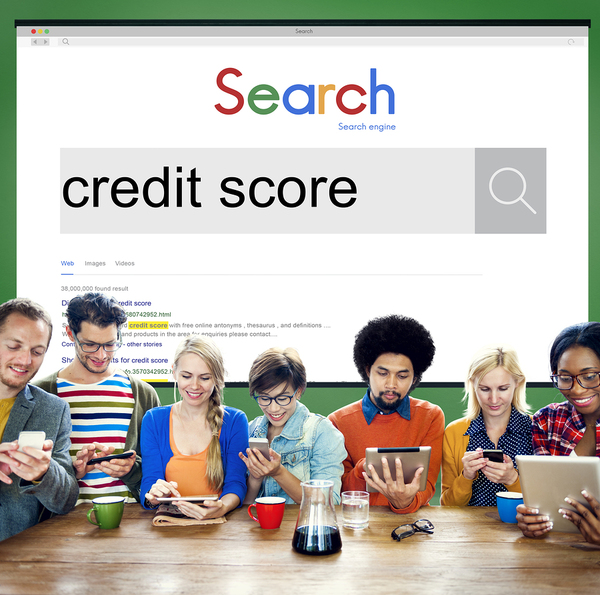 Where do you rank when it comes to credit score? Let's find out!
No one is perfect, especially when it comes to credit and our credit reports. Even the smartest spenders have ways to improve, and there is nothing wrong with that! Sometimes it can be easier to get an idea for how to be greater than average by understanding what average really is.
Let's Get Down to Basics! Credit Score Averages
When dealing with the basics, it's best to build from a smaller foundation to a larger scale. We will take a look at each age group's averages and then look at the country as a whole.
According to information published through Experian, a leading global information services company, the average credit score for a Millennial (ages 19-34) is around 625. Although not abysmal, the score could safely be referred to as mediocre. Possible reasons the average for Millennials is in this range is due to a lack of credit history to be evaluated on your credit report. Less time to build a credit foundations means late payments have a greater impact on a credit report and are more damaging to a credit score.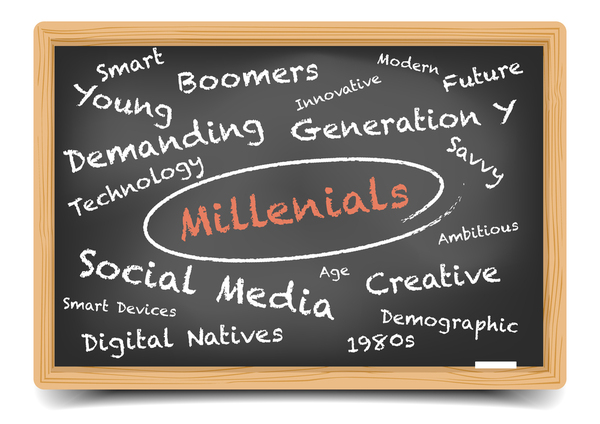 Millennials are typecast as many things, but an expansive credit history is not one of them. This doesn't mean you can't get a great score and keep it.
The next age group up is Generation X, with an age range of 35-49. The average credit score for Xers is 650. Generation X was also found to have the largest amount of debt of all the age groups when mortgages were taken into account, which is logical, considering most mortgages take 30 years to pay off.
The final age group is the Baby Boomers (50+) averaging a 709 with a VantageScore 3.0 credit score. Keep in mind that this age group is most likely not subjected to heavy debt loads like student loans and/or mortgages as the younger generations.
Now that we've broken down the groups that make up the American average credit scores by age, let's see what the average credit score is. Drum roll, please … 667!
So, how do you stack up? Think you have room for improvement? Let's give you some quick credit tips to help!
From Average to Excellent: Boost your Credit Score with Credit Cards!
A quick and easy method to start building credit the right way is by opening credit cards. Utilizing with a credit card and a budget can boost your credit over time, giving you the solid credit backing to get the loans you desire.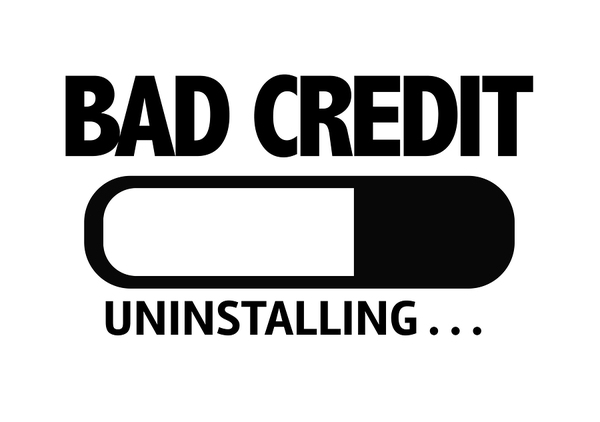 Being crafty with credit cards can demolish debt damage.
The most important thing to remember is that you need to pay your bill on time and in full! Having a credit card can help only if you use it properly. If you open credit cards and don't pay your bills consistently, you will damage your credit score and can have delinquent payments show as a red flag on your credit report for up to 7 years.
If you're ready to move yourself to the above average range for your age group, and the nation, start off with a search for the perfect credit card. There are tons of benefits to receive from credit cards besides the boost to your credit score like rewards and cash back, so what are you waiting for?
Priority Credit Card Purchases: Top 4 Things to ALWAYS Buy with a Credit Card
Credit cards certainly make purchasing anything a breeze, but there is a hierarchy to what you should be using your plastic for. We want to present to you the top four things to ALWAYS buy with your credit cards and the benefits of doing so.
1. Travel Expenses
This is probably the most important purchase you need to make with a credit card for several reasons which can be broken down into two major categories: peace of mind and rewards.
Credit cards provide peace of mind with travel expenses due to several protection options that are available, such as insurance or the ability to refund/cancel a trip if an emergency were to occur. Speaking of emergencies, some even provide emergency services for you for those "worst-case scenario" situations.
There are numerous rewards to be had from booking travel expenses on your credit card. These include free upgrades, cash rewards, flight seat upgrades, VIP services, access to special events and more. Make sure to check the conditions for each individual card to ensure that, when you are booking, you are doing so through the right process to get the most back.
2. Car Rentals
Car rentals are technically under the "travel expense" umbrella. However, it's important to look at this purchase separately because there are some facets of credit cards specific to rental cars that may not be common knowledge to you.
The benefit of using credit cards for car rentals (beyond the ease of transaction) is that several credit card companies offer rental card protection on your credit card. Keep in mind that each credit card will have different coverage, so make sure to do your research as always.
Another plus to using a credit card instead of a debit card when renting a car is that with a debit card, your bank may place a hold on much, if not all of the money in your account. Since credit cards already have all the reputable financial backing, this is not an issue when booking with your credit card. In fact, rental car companies prefer credit cards to cash. Some major car rental companies will not accept debit card.
3. Appliances
An appliance is never a small purchase, and it's easy to find ourselves purchasing more than one at a time (e.g., washer and dryer, fridge and stove) With major items carrying a pretty penny on the price tag, you want to make sure you are as covered as possible.
Many credit cards will offer warranties on these big ticket items in case something should go awry soon after purchase. Appliances are not like remote controls with which you can just replace batteries. Repairs are time-consuming and costly. You don't want to head down that road any sooner than you have to, and credit cards can assist with this.
There is also purchase protection available with some credit cards, meaning if you happen to find the same exact appliance elsewhere for less, you can redeem the difference. When trying to be a savvy spender, every penny counts!
4. Online/Over-the-Phone Shopping
A final purchase to address may seem the simplest but could be the most costly to you if not utilized. Any purchase you are making without you physically being present, such as over-the-phone or online purchases, should ALWAYS be made with your credit card!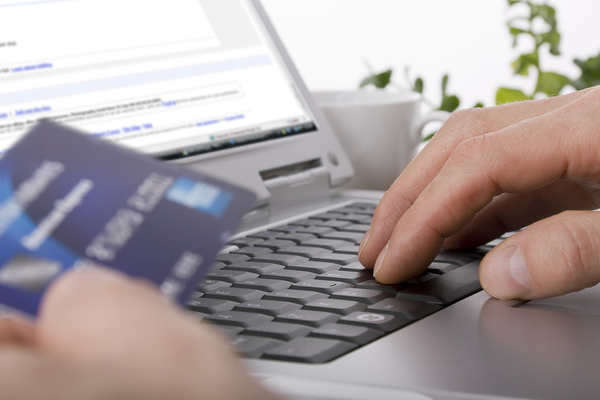 Why? Financial security for you. What if your packages never make it to you? With credit cards, you are covered and wouldn't have to pay. If you had used a check or debit card, your finances would already be in the hands of the fraudulent vendor, most likely never to be heard from again.
Not making these purchases with credit cards will most likely do more harm than good. Plus, who doesn't love the ease of shopping and tracking expenses with credit cards? Find the best credit card offers today and see how else the right credit card can help you save money!
Savings Tips for Back-To-School Shopping
We are transitioning from one "S" season to another; Summer is about to roll over into the school year! As temperatures cool, back-to-school shopping is heating up. And if your child is one of the over 50 million returning to school in the fall, this is an expense you'll be getting (re)acquainted with quite soon. This shopping is a must for any family preparing kids for the fall, but that doesn't mean it has to be a bank-breaking experience. Here are some of our favorite times to lessen the burden of back-to-school shopping, and some other great tips to save extra money as well.

We help break down the formula for successful and savings-friendly back-to-school shopping!
Redeem Those Rewards!
When it comes to back-to-school shopping, there are items that are a must-have that can cost a pretty penny. It was projected in a survey from 2013 that back-to-school shopping would average of $634.78 on all the clothes, supplies, shoes and other items. Oh, and that number is just for one child. So, why not get something back on some of these expenses? If you have to do something, get the most back from it right?
Try utilizing credit cards that have a high percent of rewards points to use exclusively for your back to school shopping. The more you use on your credit cards, the more rewards you can reap. Find a card with at least 2% reward value to get the most back from your necessary purchases for the kids. Don't forget to research special bonuses your credit cards may offer that are geared specifically for back-to-school shopping to get even more value.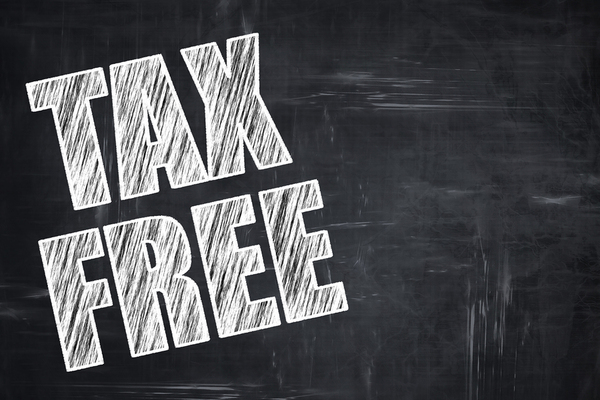 Another great money saving tip is to take advantages of the tax free weekends states have around this time of year.
Bind to Your Budget for Back-to-School Shopping
Sticking to a budget may seem so obvious that it can be overlooked, but binding to a firm budget will help you keep on track with all the required items for back-to-school and help you to not be tempted to buy all the other "extras" that will be popping up in the store aisles. As tempting as it can be to buy a bunch of super-specific supplies or coordinate sets, it's probably not the financial choice to make for your family.
A good place to start when coming up with your budget is checking your spending from last year. This will help show average pricing of items and see extras that you bought that you probably don't really need again. Another guide to follow when constructing your budget is the required back-to-school item list. You can use last year's pricing to help you estimate how much you MUST spend, allowing you to more accurately determine what you CAN spend total.
It's Okay to Change Your Mind! Return Protection with Credit Cards
Kids have been known to change their minds from time to time, especially when it comes to back-to-school apparel and gear. But having to constantly keep buying new items is a sure-fire way to go over budget.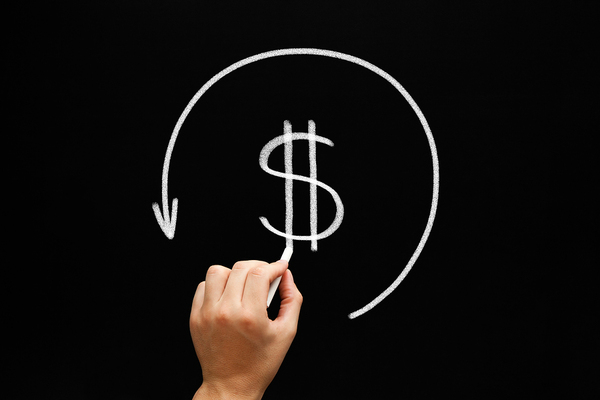 Knowing the ins and outs of return policies with credit cards can help refund money to you instead of only spending. It's the perfect money circle to get exactly what you need!
Try utilizing return protection offered with some credit cards. As long as you have your receipt and/or statements, you may be able to get your money back – even if the store itself isn't honoring refunds. Make sure to do your research on your credit cards' policies and practices to be able to take full advantage of this helpful feature.
Now that you have some helpful tips on how credit cards can ease the burden of back-to-school shopping, how well does your current credit card stack up? While you are here, Take a minute or two and search for the perfect credit card today and make sure you get the best deals for the fall!
Put Down the Plastic! 3 Items You Should NOT Purchase with Credit Cards
We all love having conveniences in our lives, right? Especially when it comes to spending. That's one of the main reasons we love having credit cards; there is no easier way to pay for necessary, and sometimes unnecessary, purchases. But just because you CAN buy everything with credit cards doesn't mean you SHOULD (your credit score would adamantly agree with us on this one). Here are three items you should NEVER use a credit card to pay for and why.
1. Medical Bills: Credit Card Cardiac Arrest
It is an entirely reasonable reaction to panic about paying medical bills when they come about. They tend to be astronomically high and you just want to have them taken care of as soon as possible not to have to worry about an additional expense. Don't let the fear factor trick you into whipping out the plastic!

Don't let medical bills suck all the life out of your credit score by paying with credit cards!
If you pay medical bills with your credit cards, you will pay a heck of a lot more money in interest rates, which probably could be its own medical bill in terms of numeric value when it's all said and done. Instead, talk to your hospital or medical provider about setting up installment payment plans. This lessens the burden of the medical bill and allows you to avoid paying insanely-high interest rates.
2. Mortgage Payments: Payment Method Remorse
Although there might be times when money is tight and it seems like such a hefty expense, as a mortgage payment is, could be easily taken care of with a high limit credit card. Don't be fooled by this misguided logic!
Usually mortgage companies won't even let you pay with a credit card, forcing you to use a third party. That third party will have their own fees for this service, costing you more already. If you then can't pay your credit card bill in full for that month, you'll owe more interest, and therefore be paying even more than you would have by not using credit cards for this expense.
Think about it like this: you will end up accruing more debt to pay off another debt, leading to compounding debt. Plus interest. And don't forget the damage to your credit score. The more debt you have, the more negative the impact on credit score. Not paying your credit card bill on time and in full also lowers your creditworthiness, making you look risky for lenders in the future while continuing to affect your credit score. This item is just a big NO for paying with credit cards.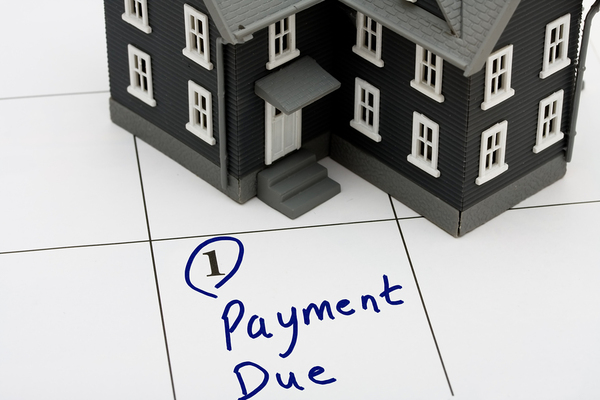 As important of a payment a mortgage is, take a deep breath and think before pulling out the plastic to cover it.
3. Taxes: Don't Overspend on Uncle Sam
We are still a bit away from tax season, but that doesn't make this point any less valid to address. Why? Because unlike a mortgage, paying your taxes with a credit card is a perfectly legitimate and legal payment option. However, it is not what a credit connoisseur would do.
If choosing to pay taxes with a credit card, you would be charged a service fee of approximately 2-3% of your total amount owed to the government. 2% and 3% don't sound like a lot, but when you consider that you could owe in the thousands of dollars, this becomes a significant amount of money you now have to pay that could have been avoided by not using credit cards.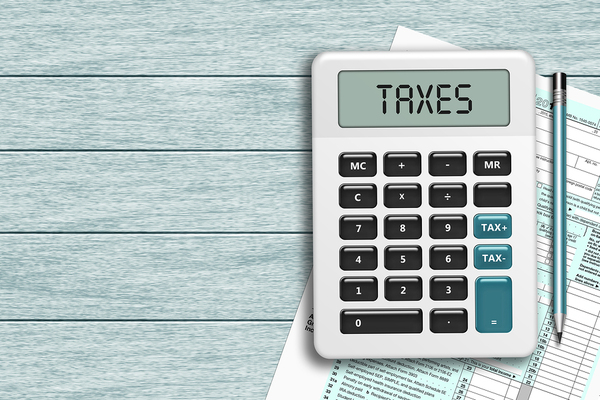 With taxes always on your mind when thinking finances, it's hard to resist to easily pay with a credit card. Stay strong and think smart! You don't want to pay out any more than you need to with outrageous credit card interest payments.
Just like with medical bills, you can set up payment plans with the IRS for paying taxes (plus interest). There are certain requirements to be met to qualify for this payment option, such as amount owed. Even with an interest rate, this is still a far more financially wise option versus paying with a credit card.
Remember that when these expenses come up to put that plastic down, be a money master, and use this information to your advantage to keep your credit score sound and your credit cards free for spending on other necessities. Don't have the right credit card for you yet?
Search for the perfect credit card today and start using credit cards the RIGHT way!

Considering Credit when House Hunting: How to Prep for Your First Home
When it comes to purchasing your first home, there are so many stresses to deal with. First is finding the right home for you, at the right price, in the right area. Then you need to make an offer that is accepted by the seller to go under contract. Then comes the scariest part: the financing. Financing is one of the main reasons a real estate deal will fall through. Keeping this in mind, we want to present to you some reasons good credit behaviors are so important to use not just short term to get your mortgage, but over time beyond your home purchase. Prepare yourself with these helpful tactics so you can know the accomplishment of being a first-time homeowner!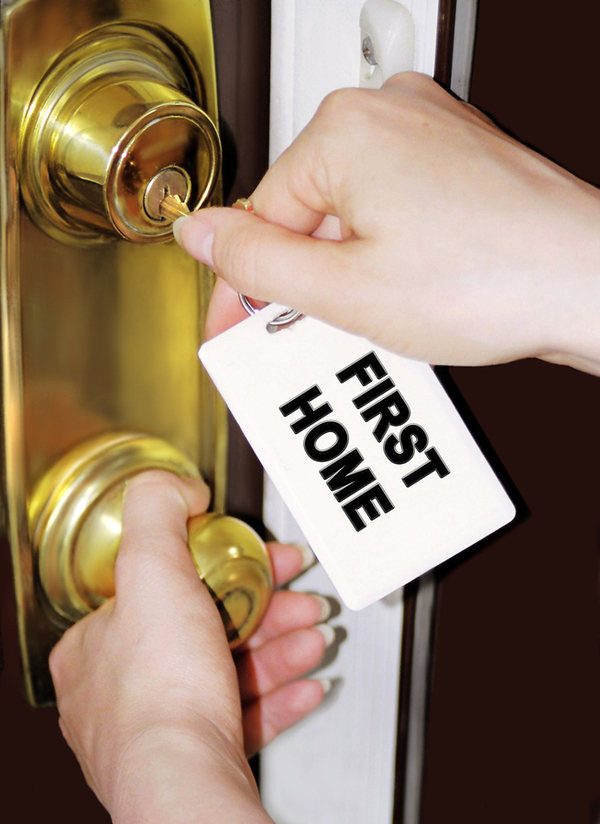 Let's unlock the keys to preparing your credit for your first home purchase!
Smart Spending with Credit Cards
One of the best habits to get into when mastering credit behaviors to prepare yourself to purchase a first home is by being a savvy and smart spender with your credit cards. This skill is not only applicable to making yourself as credit worthy as possible when applying for mortgages, but for setting yourself up to have a great credit score and solid credit report.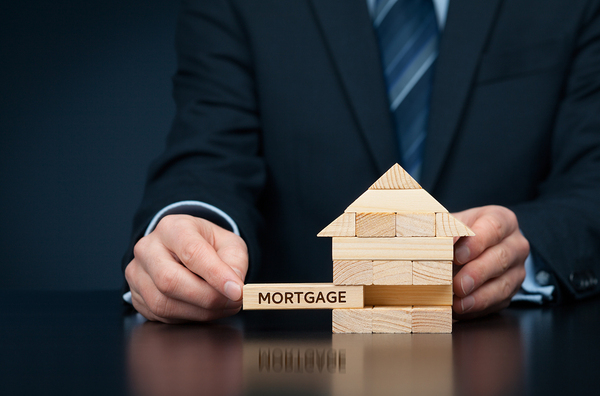 There are many moving credit parts that go into making yourself the best candidate for the final piece of your first home puzzle: your mortgage loan.
No matter how many credit cards you have, the method is the same: utilize the card within your financial means, stay on budget, pay your bill in full and pay it on time consistently. The keyword here is consistency. Good credit scores come about through long-term trends, not short-term examples. The longer periods of time you show regular payments and smart spending, the more your credit score will be boosted. Making late payments will show up on your credit report, which will be a major determining factor for mortgage companies.
Gaining a Good Credit Utilization Ratio
Your credit cards can also help you build a great credit utilization ratio, which will be another factor to help prepare to be the best candidate for your first mortgage. Since your credit utilization ratio is directly related to the amount you owe creditors versus the credit you have available to you, the more credit cards you have can benefit you significantly more than having only one card. If you have two cards with decent size limits, but only use a small fraction of those lines of credits per billing cycle and subsequently pay them on time, your credit utilization ratio will be better.
This demonstrates to lenders your creditworthiness and that you are not a risky candidate for a mortgage loan. Not only does it show your ability to pay on time with your current expenses, but that you have the self-control to not spend every available dime you have, thus leaving you with plenty of finds to pay your mortgage on time.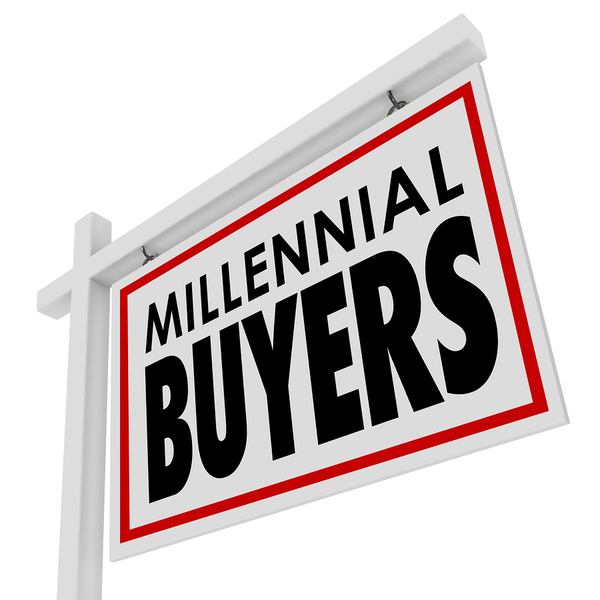 Distinguish yourself from a millenial money novice to a mortgage credit connoisseur with your commitment to pay all loans and debts on time over time.
Your credit utilization ratio takes time to establish and hold strong. If you have a huge splurge month, your ratio could be negatively affected drastically and undo much of your hard work .
Regularly Checking Your Credit Report
With these two foundation skills of long-term credit building and mastering smart spending habits applicable to your mortgage and beyond, you want to also get in the habit on constantly being aware of your credit status. Checking your credit report regularly is the best way to see how your spending trends are representing you to lenders and other financial institutions since your credit report is your credit identity to the world.
You want to not only keep an eye on your credit score itself but on other information in your credit report. Unfortunately, there are far too often moments of discrepancy with items like personal information or fraudulent charges that could show on your credit report that are not valid. When working so hard to build your credit identity and prep for such a major life moment as buying your first home is, the last thing you want is a small oversight on your credit report due to your lack of regular attention to ruin your best mortgage opportunities.
A mortgage is a long term installment loan, with many mortgages being as many as 30 years. A healthy credit score is a long-term commitment, and these recommended tips to help you prepare are things you should internalize and use throughout your financial future. Not only will this help you secure your first home, but will help you with any other loans you may need in the future. Start off by seeing where you stack up and get your credit score today!
How Credit Score and College Loans Go Hand-in-Hand, Before and After Graduation
We all know the importance of going to college and continuing our education to prep ourselves for the best career to financially support ourselves in adult life.
The problem is that to obtain that degree to make money, you have to foot the bill, which can be quite costly, depending on your school of choice. Enter: financial aid. Financial aid is not only a crucial resource to help you achieve your education goals, but it also has an integral and intertwining relationship with your credit score.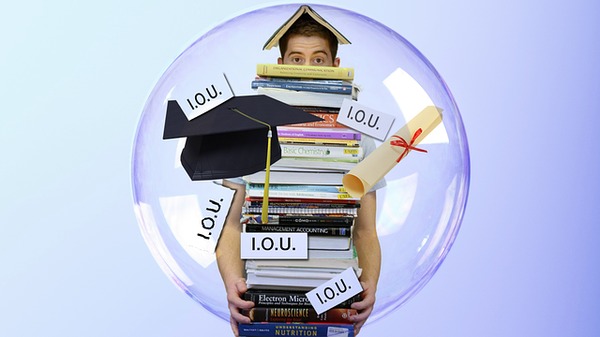 Learn how your credit score surrounds your college and financial aid experience, from start to finish.
Credit Scores and Getting Loans: Both Good and Bad Scores Have Options!
If you are trying to get a student loan and are scared that you will be denied due to no or a low credit score, relax! You might not get the exact loan of your choosing, but there are options available no matter what your credit to help you pay for the education you deserve to have.
There are two types of federal subsidized loans, the Stafford Loan and the Perkins Loan, that require no credit check to apply. You also do not have to get a co-signer to qualify for these loans.
If you have good credit, congratulations are first in order! The best time to start on the path to be a conscious credit connoisseur is establishing a great credit report through smart money moves. You also have set yourself up with multiple options for getting your student loans.
The first step on your journey towards receiving aid is by completing FAFSA, or Free Application for Federal Student Aid. This will provide you with all of your available options for receiving federally funded financial aid. What is great about these loans is the low interest rates and the lapse in time from graduation before you have to repay. Low interest helps you ensure that you can pay in full and on time for your loans to not go into default, which will help your credit score over time and prove your creditworthiness.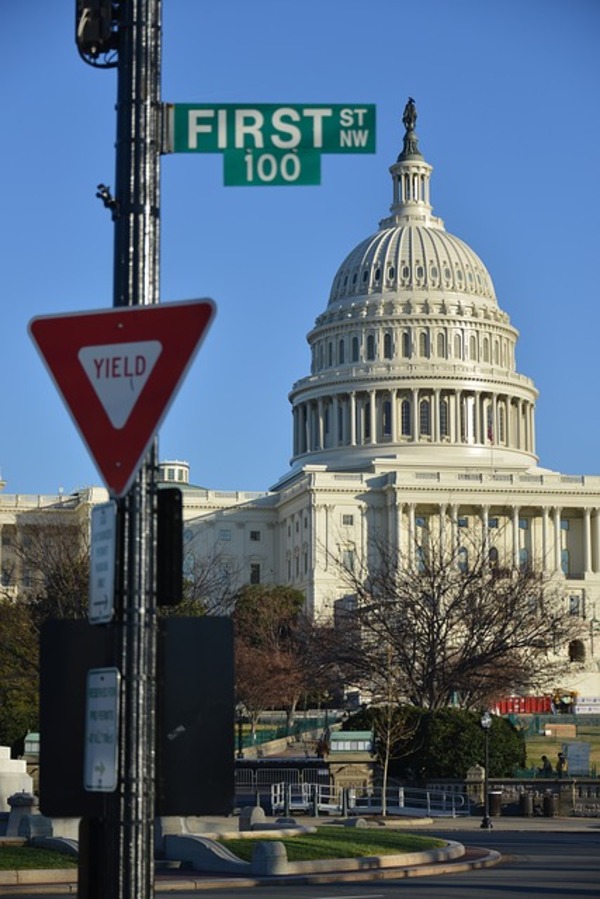 The federal loans are a great place to start, whether your credit is solid or shaky.
The other advantage you have by being an applicant with good credit, besides having your choice of the federal loan options, is that you are a candidate for private student loans. These loans are like personal loans and can cover expenses that would not adhere to the federal loan guidelines.
Credit Score Impact Post Graduation: The Importance of Repaying Loans Wisely
The intertwined relationship between your credit score and your student loans doesn't end once you receive your diploma. You are just in the beginning steps of a long repayment journey that will either positively or negatively affect your credit report over time.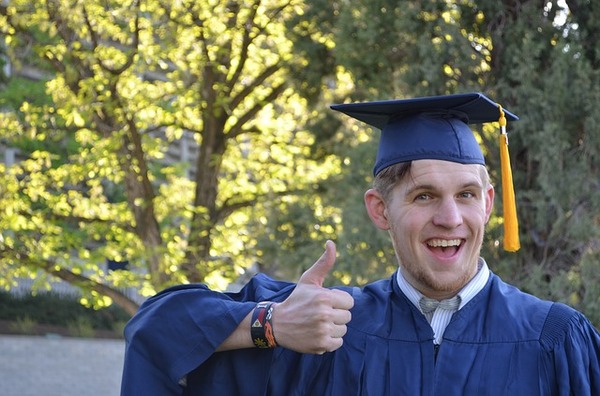 After celebrating in your cap and gown, it's time to wear your money master hat and handle repaying your student loans the right way!
As with any installment loan, your number one focus should be to pay your required, sequential payments in full and by their due date. Doing so provides the same benefits to you as paying a mortgage or car loan on time would for your credit score in a positive manner. Your credit report will also reflect your ability to pay on time consistently, proving creditworthiness and making you an ideal candidate for loan application, whether a personal loan or another type of installment loan.
The flip side of this financial aid coin is allowing your student loan to default. This should be a move of last resort for you, as the consequences of letting loans slip into default are long-term and difficult to repair. Not only will your credit score be damaged, but this information will be readily available on your credit report, which can affect your ability to get a quality job – even with your degree. Not to mention how this makes it even more difficult to get out of your ever-growing debt.
Now that you are equipped with how both financial aid and credit scores are not only related but both impact your financial future in a major way, you can continue down the path to being a credit connoisseur and build you score with other smart credit moves, like researching to find the best credit card offers for you!

No Such Thing as a Stupid Question: 6 Common Credit Card Inquiries
uL
If you're like us, you've been in that situation when someone asks if you have any questions, that you bite your tongue, despite the burning desire to ask, because you feel as if it'll sound like a "stupid question." A topic that also seems to create questions that sound like we should already have all the answers to is in regards to our credit. Especially when starting out on the journey from money novice to credit connoisseur, there are lots of terms and concepts introduced that you feel you should already have the answer to. Fear not, friends! We are here to tell you 2 things:
1. There is no such thing as a stupid credit question.
2. Here are 6 common credit card inquiries that might help you get some answers you really want but aren't comfortable asking for.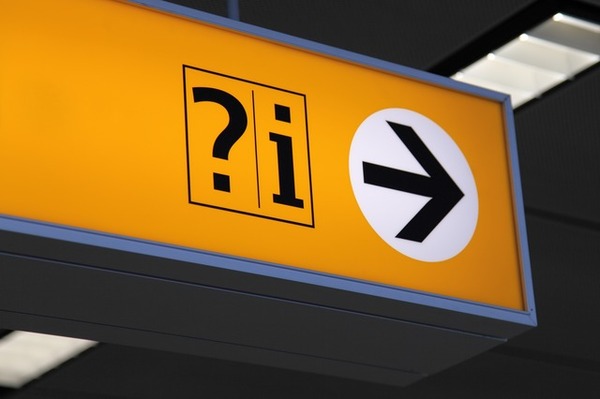 Allow us to be your credit question information center and provide the information you need, no questions asked!
1. Should I Have a Credit Card?
While you don't have to be an expert at personal finance, a credit card is definitely something you should consider, if you can be a savvy spender. Credit cards are a great way to:
•Establish a line of credit: With so much of life depending on our credit reports, credit worthiness and credit score, it's important to begin a positive line of credit and get "on the grid" early. Credit cards are an easy way to do this properly if you can be a credit connoisseur.
•Build your credit score: By being a savvy spender with credit cards, you can utilize them to build and maintain a great credit score. This makes you a great candidate for the loans you'll need for major life purchases, and help to qualify you for even better credit cards and rewards.
•Get rewards: Spending with credit cards versus a debit card allows for you to accumulate rewards on certain purchases. Rewards can vary from cash back to airfare to hotel rewards, and depends on each individual credit card company.
•Be protected from fraud: Credit cards provide you amazing protection from fraud or identity theft, as The Fair Credit Billing Act states you can only be fiscally responsible for up to $50 when your credit card is lost or stolen. In some cases, if you report the incident before any fraudulent charges are made, you are not held responsible for any expense incurred.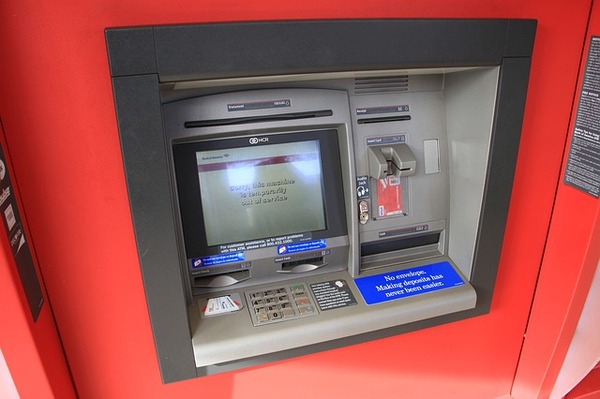 With a debit card, who knows how long it can take before you can get your money out of the ATM again (assuming the bank rules in your favor that the incident was fraud). With credit cards, simply make a phone call and be back on your way to safe shopping quickly!
•Assist in purchasing large financed items: Credit cards are a smart way to lighten the burden of major purchases, such as appliances. Taking advantage of things like 0% APR introductory rates allow you to pay off large purchases without the extra expense of interest, helping you stay on track for paying in full and boosting your credit score.
2. How Many Credit Cards Should I Have?
There is a common misconception with credit cards that more is not merrier and multiple credit cards hurt your credit score. Quite the contrary. If you can be disciplined with spending and ensure that you can pay you bill in full and on time each billing cycle, the more credit cards you have can mean the greater the boost to your credit score.
Here's how it works: there is something associated with your, shall we say "credit identity", in addition to your credit score. Your credit utilization ratio is actually an element considered when you run your credit report. It refers to the ratio of available credit at your disposal to your current credit balance.
If you have two credit cards and each carry a $5,000 limit for a total credit line of $10,000. Let's say that you owe a total of $1,000 on one card and $2,000 for the other card for a total of $3,000. Your credit utilization ratio would be $3,000 divided by $10,000 for a total of 30%. Now, if for the same two cards your balance owed was $1,500, your new credit utilization ration would be 15%.
The only difference between the two credit utilization ratio described previously is the balance owed. By keeping your balance low and paying your bill in full and on time, you can boost your credit with more cards instead of damage it. The lower your credit utilization ratio consistently stays, the more you prove your creditworthiness. It is recommended that you want to keep your credit utilization ratio at 30% or below.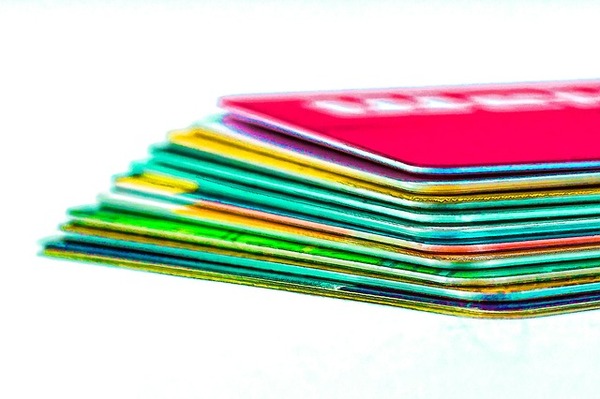 Don't go too crazy with too many credit cards! Only get as many as you can handle and know that you can keep the balance low for ALL cards.
3. Do I Need to Pay my Bill in Full?
Need? No. Should? Absolutely. Unless dire circumstances prevent you from otherwise paying in full, always pay off your balance each billing cycle. Paying in full prevents you from costly interest rates charged to you based on the remaining balance due. You can also lose the option for payment grace periods by only making minimum payments.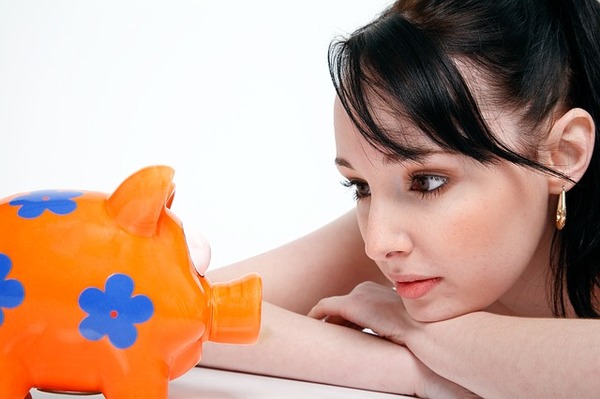 Don't nickel and dime when it comes to making your credit card payments. If you can pay in full, always choose that option versus minimum payments. Saving a little now might cost you more later on.
Not paying your bill in full and carry a balance is also detrimental to your credit score. By paying in full consistently over time, your credit report will reflect your reliable payment history which improves your creditworthiness in the eyes of lenders; this is a critical factor when being considered for a major loan, such as a mortgage.
Missing payments is just as bad as not paying in full. Poor payment history can show up on your credit report for up to 7 years. Reckless spending is not worth having something affecting your credit for such a long time into the future, especially when trying to make steps to be a money master.
4. What is a Credit Score, Anyway?
We hear the term constantly, but lots of us don't quite know what a credit score is (besides it being something important to our financial future). A credit score is a way to numerically quantify your creditworthiness and therefore your ability to repay your loans and debts to creditors.
You are probably most familiar with hearing the term "FICO score". FICO stands for Fair Isaac Corporation, the corporation responsible for creating the measuring standard for this credit score. FICO is used by approximately 90% of lenders when determining creditworthiness of a potential loan candidate.
The score itself is a number that will range between 300-850 to provide a measure for how risky it would be to provide you with a loan. The higher the number, the better. There is no set standard for the cutoff for a good versus bad credit score, as all lenders are different and will consider different ranges based on the applicant. However, if your score is over 700, you're definitely heading the in the right direction.
The best way to stay up to date and control the future of your credit score is to be familiar with your credit report. Frequently checking not only lets you know what your financial face to the lending world is but can also help you stay on track with smart spending by making you aware and accountable.
5. Do Credit Cards Help or Hurt my Credit Score?
The major factor in whether credit cards help or hurt your credit score is YOU. Your spending habits with your credit cards will be the determining factor whether or not you will improve your credit score or tarnish your credit report.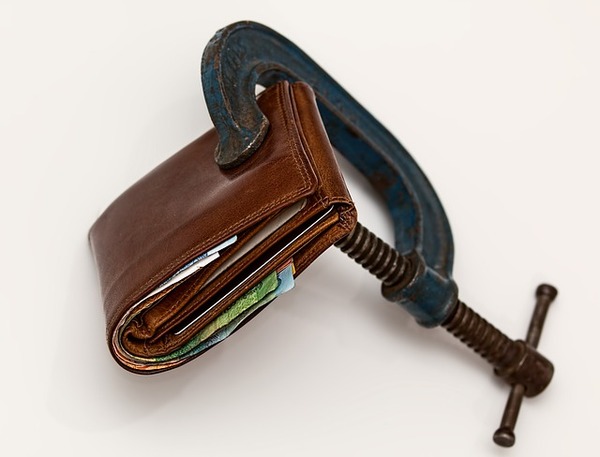 Lock down your spending habits by whatever method works best for you. Some people like a literal and direct approach…
Credit cards will help you credit score if you can consistently pay your bill on time and in full. You can also master your credit utilization ratio to boost your credit score.
Credit cards will hurt your credit score if you use them too liberally and make purchases beyond your means. If you have multiple credit cards you can only make minimum payments on, if at all, you are doing nothing but damage to your credit and need to take some steps to regaining your status as a credit connoisseur.
6. How Often Should I Check My Credit Report?
It is important to be familiar with your credit report to monitor your credit identity for multiple reasons. Besides holding your spending habits accountable and seeing how your credit score is holding up, checking your credit report allows you to keep an eye out for any discrepancies that could be damaging to you. This could be anything from improper personal information to fraudulent charges. By not being current and aware of what is contained in your credit report, you leave yourself open to long-term damage to your credit score that could just be a mistake (these mistakes do happen, so keep an eye out!)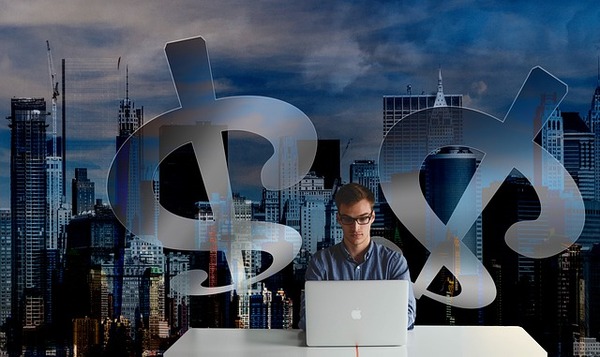 Keeping your mind on your money and your money on your mind is the best way to maintain successful spending habits and be on top of your credit game.
Lots of people think that they can't check their credit score as often as they would like because it will damage their credit score. That is not truly the case. There are two types of ways to pull a credit report: a hard inquiry and a soft inquiry. A hard inquiry comes from a financial institution preparing to qualify you for a loan and test your creditworthiness. A soft inquiry is when you yourself, or a potential employer running a background check, check your credit report. Soft inquiries will not affect your credit score, meaning you can check your credit report as much as you would like. Some banks will even include credit score in your monthly statement. Just remember to stay involved with your credit report as much as possible to set yourself on the path to credit success!
Equipped with your new credit knowledge, you are ready to get started on utilizing this great advice to your advantage! Start off by knowing your credit identity and get your credit score now!
Similar, Yet Different: Credit Cards vs. Debit Cards
uL
When you hear the words "put it on the card," what do you think of? Credit cards or debit cards, or maybe both? For some, debit and credit cards are the same and they think that the terms can be used interchangeably. Although appearing very similar at a glance, there are some crucial differences between the two you should know to continue your credit education. Let's take a look at some of these differences and why you might want to make your credit cards your primary form of plastic.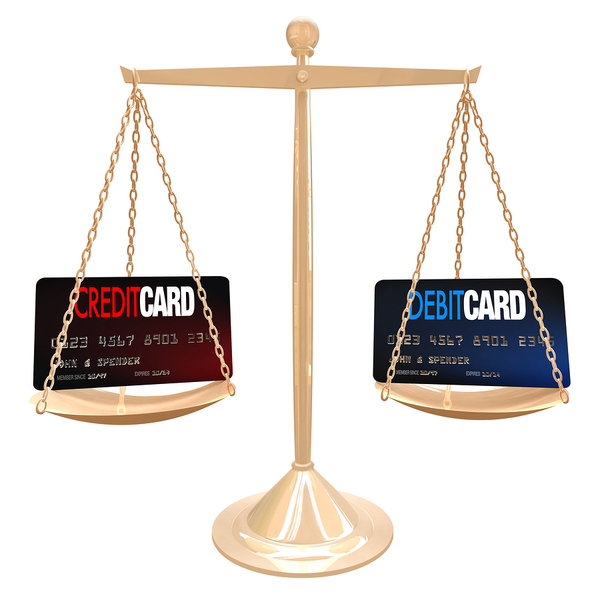 Do they really balance each other out? Let's see!
Debit Versus Credit
It's always best to start with basics, so we will start from the foundation of what a credit card is versus a debit card.
A credit card is a payment method by which the funds for your purchases are available to you through a line a credit from a creditor (the credit card company). You must pay interest with credit cards, since you are borrowing the money you are spending.
A debit card is payment directly linked to your bank account, allowing for an easier method to utilize your funds than making withdrawals from the physical bank. These are your funds and do not go through a 3rd party. There is no interest with debit cards, as it is your own money.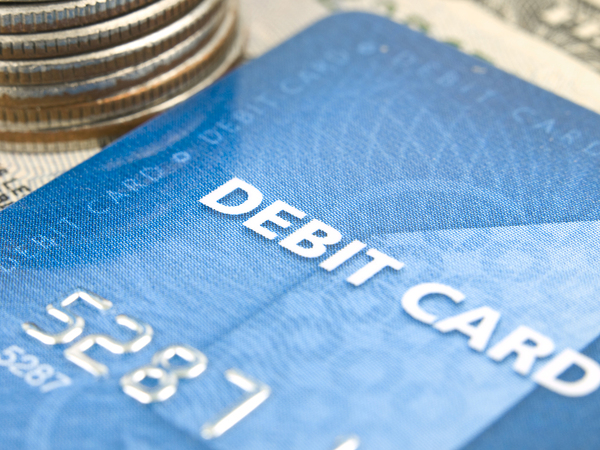 Looks can be deceiving! Just because they are both plastic payment methods doesn't mean there aren't fundamental differences between debit and credit cards.
The main important difference to remember when comparing debit and credit cards is to remember how the money is charged. When you use your debit card, the funds are taken from your account instantaneously with the transaction. This is true even if you utilize the "credit" payment option with your debit card, as the pending transaction will show on your account immediately and take 1-2 days to officially clear.
Credit cards utilize funds borrowed through the creditor, meaning you pay the bill for all expenses accumulated at the end of the billing cycle.
Why Credit Cards are the Better Cards
Security: According to The Fair Credit Billing Act, the most that you can be financially responsible for if your credit card is used fraudulently and without your authority is $50. If you report the card stolen or lost before any charges are made you are not held responsible. This same idea does NOT apply to debit cards. Assuming your bank finds that your case meets the requirements to be reimbursed, there is no set amount of time before your funds will be returned to you. This eventual return is, again, dependent on your situation meeting the specific requirements set by your bank regarding fraud.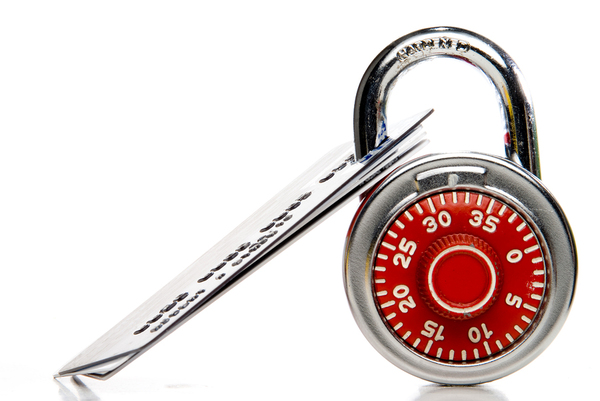 Credit cards are the best way to lock down your funds from fraud and theft without fear of "if" and "when" your funds will return, like with debit cards.
Credit Score: While both debit and credit cards can be used to purchase items, only one can aid your credit score simultaneously. Since your credit score is linked to your credit worthiness, it is affected only by actions that directly relate to how you function with a loan or line of credit. Since a debit card is not either of these and is basically another way for you to withdraw cash from the bank, debit card transactions do not impact your credit score in a positive manner. However, smart spending with credit cards can raise your credit score while giving you some rewards.
The key here is to remember to pay the bill on time and in full, and not go too crazy with spending. If you utilize all the tricks in your arsenal, credit cards can be beneficial to your overall credit health while helping you make the purchases you need daily.
Convinced that credit cards are the way to go? Now it's time to figure out what credit card is the best for you! Search for the perfect credit card and start spending smartly today!