Priority Credit Card Purchases: Top 4 Things to ALWAYS Buy with a Credit Card
Credit cards certainly make purchasing anything a breeze, but there is a hierarchy to what you should be using your plastic for. We want to present to you the top four things to ALWAYS buy with your credit cards and the benefits of doing so.
1. Travel Expenses
This is probably the most important purchase you need to make with a credit card for several reasons which can be broken down into two major categories: peace of mind and rewards.
Credit cards provide peace of mind with travel expenses due to several protection options that are available, such as insurance or the ability to refund/cancel a trip if an emergency were to occur. Speaking of emergencies, some even provide emergency services for you for those "worst-case scenario" situations.
There are numerous rewards to be had from booking travel expenses on your credit card. These include free upgrades, cash rewards, flight seat upgrades, VIP services, access to special events and more. Make sure to check the conditions for each individual card to ensure that, when you are booking, you are doing so through the right process to get the most back.
2. Car Rentals
Car rentals are technically under the "travel expense" umbrella. However, it's important to look at this purchase separately because there are some facets of credit cards specific to rental cars that may not be common knowledge to you.
The benefit of using credit cards for car rentals (beyond the ease of transaction) is that several credit card companies offer rental card protection on your credit card. Keep in mind that each credit card will have different coverage, so make sure to do your research as always.
Another plus to using a credit card instead of a debit card when renting a car is that with a debit card, your bank may place a hold on much, if not all of the money in your account. Since credit cards already have all the reputable financial backing, this is not an issue when booking with your credit card. In fact, rental car companies prefer credit cards to cash. Some major car rental companies will not accept debit card.
3. Appliances
An appliance is never a small purchase, and it's easy to find ourselves purchasing more than one at a time (e.g., washer and dryer, fridge and stove) With major items carrying a pretty penny on the price tag, you want to make sure you are as covered as possible.
Many credit cards will offer warranties on these big ticket items in case something should go awry soon after purchase. Appliances are not like remote controls with which you can just replace batteries. Repairs are time-consuming and costly. You don't want to head down that road any sooner than you have to, and credit cards can assist with this.
There is also purchase protection available with some credit cards, meaning if you happen to find the same exact appliance elsewhere for less, you can redeem the difference. When trying to be a savvy spender, every penny counts!
4. Online/Over-the-Phone Shopping
A final purchase to address may seem the simplest but could be the most costly to you if not utilized. Any purchase you are making without you physically being present, such as over-the-phone or online purchases, should ALWAYS be made with your credit card!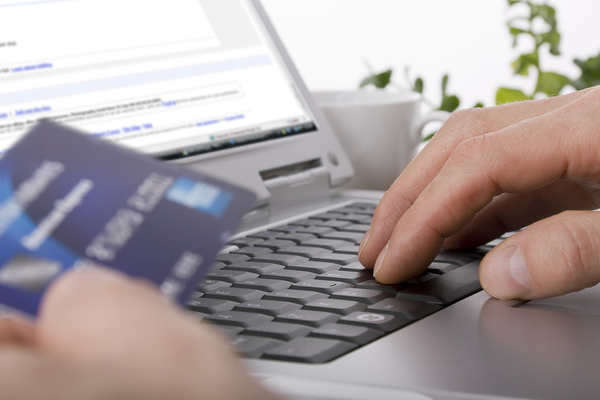 Why? Financial security for you. What if your packages never make it to you? With credit cards, you are covered and wouldn't have to pay. If you had used a check or debit card, your finances would already be in the hands of the fraudulent vendor, most likely never to be heard from again.
Not making these purchases with credit cards will most likely do more harm than good. Plus, who doesn't love the ease of shopping and tracking expenses with credit cards? Find the best credit card offers today and see how else the right credit card can help you save money!